We Are A Group of Passionate Cyber Republic  
Even though we started not of the IT industry, we have followed closely the developments of Elastos and Cyber Republic and have been actively promoting Elastos to Malaysian businesses. 
CR Malaysia team has experiences in CR Suggestions and Proposals, where our first accepted Proposal was the successful Bloconomic event held in Kuala Lumpur. 
We have decided to run for Cyber Republic Council as "CR Malaysia", consisting of Dyi, KK and AeonC. 
CR Malaysia
Multi Diverse, Multilingual, Multi Approach Towards Elastos Vision
Our Mission
To be able to use our experience and expertise in contributing to the interests of Cyber Republic Consensus. 
Driven by Passion
We truly believe in the visions of Elastos and the future of the internet. And provide assistance to the building of the new SmartWeb. 
Stay Ahead of the Curve
With Elastos' strong technological platform, we wish to provide our partners preparedness for the forthcoming IR4.0.
Adoption Are Users
We truly believe that users are the core criteria in bringing adoption to Elastos. With this in mind, our collaborations are always centered on providing values to users.
Delight & Inspire
We hope that we can delight and inspire users as well as businesses to Elastos, creating a win-win-win situation for all. 
Why Run For Council?
We believe our values and visions can contribute to the development of Cyber Republic globally. As Malaysians with multi diversities in cultures and values, we hope we can bring our ingrain ethics to the mix of globally elected CR Counsillors.
Mutli Diverse Cultures
Malaysia is a multi diverse in races and cultures, and we are exposed to different forms of communications everyday. Each of us are able to communicate in at least 3 languages and we are able to understand and comprehend any different sorts of situations.
Passionate About Elastos
We truly believe in Rong's vision of Elastos and the SmartWeb since the very beginning. And we wish to advocate and support this vision to Malaysians and the rest of the world. 
Geographical Centered
Situated in the heart of ASEAN (with 622 million population), we wish we can provide assistance and benefits to all our neighbouring countries.
Experience And Expertise
With years of experience from running businesses as well as contacts communications of diverse industries, we have a very strong background in understanding users' needs and longetivity of businesses. 
Business Centric
Our main goal of promoting Elastos is via businesses with real world use cases for users and how to create win-win situations for them, indirectly creating another win for Elastos. 
Dyi Wong
Manufacturing sector for more than 20 years. Business owner in mulitple industries. And very passionate about Elastos and its visions. 
KK / ElaHorse
SuperNode operator and Elastos supporter from the beginning. 20 years of experience in Business Development and Marketing role in multiple MNC companies, passionate and believes in the future of Elastos and the SmartWeb.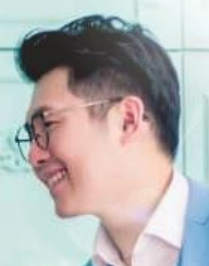 Aeon C
Experienced chartered accountant in a leading global MNC. Elastos tech and Cyber Republic DAO believer. One of the core team members of CR Press and CR Region Malaysia team.
We Believe Elastos And SmartWeb is The Future of The Internet. Owning Your Data Has Never Been More Real in Recent Years And The Breakthrough Will be Via Elastos. 
1. In the approaching 12 months, user and developer adoption will be major focal points for Elastos. What are the most important strategic initiatives that CR can employ to increase developer and user adoption of Elastos?
We truly believe in bringing real values to users and businesses and aim to create mutual benefits for all stakeholders in Elastos ecosystem. With this in mind, we will focus on real world applications with existing users and businesses and to facilitate their transition into Elastos ecosystem. 
It is apparent that user adoption will follow naturally once the gap between crypto landscape and real world is gradually narrowing. In our opinion, one of the most important strategic initiatives that CR can employ to help user adoption of Elastos is to create, educate, maintain and grow our regional and global social communities. Community is key to spreading the word about Elastos and contributing to increase of user adoption rate over time. 
We aim to bring awareness of Elastos tech and core services to non-crypto people via social media campaign, news reporting and marketing via mainstream and non-crypto related social media channels. Another effective initiative is to actively seek collaboration and strategic partnerships with businesses and government bodies that are exploring or implementing digital transformation policies, which establish credibility of Elastos project with real users and businesses. 
Generally, a solid tech foundation with massive disruptive innovation will naturally attract and retain talented developers in the long term. Elastos is not merely a blockchain project but is an entirely groundbreaking network operating system that could resolve the shortcomings of the existing internet as well as the impossible blockchain trilemma. In this connection, we believe that short-term strategic initiatives that could build a strong foundation to attract and retain developers include incentivising developers (e.g. grant, fund and bounties etc.), comprehensive tools and documentation for developers as well as continuous support for training, education and workshops (e.g. Elastos Academy).
2. Exchange listings have been a major source of community discontent, and a great deal of conversation has circled around listing ELA on more exchanges. Have any candidates actually looked into what is required for a successful exchange listing, contacted exchanges, and evaluated the costs?
It is an acknowledged fact that most exchanges require exorbitant payments for listing fees. Adequate exchange listing does provide more liquidity to market orders, but there is no guarantee that more exchanges listing will lead to higher token value in a sustainable manner.
One of the reasons that we heard that hinder exchange listing process is the legal requirements from exchanges imposed on tokens representatives. Engaging legal services can be very expensive and may or may not generate the expected liquidity that community hopes for. 
We have been contacted by Xanpool.com from Singapore and they have submitted a CR Suggestion previously. However, it has not been promoted to CR Proposal stage. Though Xanpool is more like an OTC than an crypto exchange, it has successfully implemented its crypto trading in Malaysia. If Xanpool agrees to list ELA on its exchange, it will definitely bring better awareness to Malaysians about Elastos albeit its small liquidity.
In our opinion, a strong and growing global community coupled with increasing demand for token utility is a catalyst for more quality exchange listing. It is reasonably hard to justify the liquidity that any exchange will bring to the stakeholders and in this regard, we believe that bringing awareness to more businesses and users about Elastos with the funds available (while not totally ignoring fund to be allocated for exchange listings) will reap greater benefits for Elastos ecosystem in the long run.
3. It seems that the majority of community debate surrounding CR Council Elections has been centered on the 16.5 million ELA allocated to CR. The community would like to know the following: 3a. What is your perspective on the utility of these funds?
16.5 million ELA allocated to CR is to fund the development of Elastos ecosystem. Development of Elastos ecosystem includes attracting and retaining talented developers to build solid technical foundation, marketing to reach wider audience, generating quality leads through strategic partnership and business development, growing community base and engagement as well as listing on quality exchanges to provide more liquidity and access to our ELA utility tokens. 
Again, we would like to stress the importance of real-world use cases involving businesses and users. CR funds are not meant to be considered as the ONLY source of funding for anyone, but lean toward kick-start any project that has real-world values to users as well as to Elastos ecosystem.
All these areas of development are essential for an organic and sustainable growth of Elastos ecosystem.
3b. Are these funds excessive, and is a token burn warranted?
There are debates ongoing whether a fractional or complete 16.5 million ELA token burn should be undertaken and in this regard, our question to the community is that if token burn of any reasonable quantum is relatively more beneficial to the Elastos ecosystem, then what would be that quantifiable or measurable benefits in the short / medium / long term? Could the higher token price as a direct result of token burn due to improved community sentiment be sustainable and sufficiently strong enough to absorb short-term and yet potentially damaging selling pressure from major token holders who may have been eyeing exit after suffering multiple years of crypto bear market? If a complete token burn has taken place, it could seem as a right move at first, but what if community positive sentiment wears off soon and at the same time ELA token price is not attractive enough to fund various critical ecosystem projects, could this bring more disastrous effects to CR council? 
In general, we believe that it is of paramount importance for CR council to be given a "reasonably sufficient" amount of ELA funds to finance ecosystem projects in the very first year of community governance as a DAO. Given that there is no reliable history to justify what amount is considered reasonably sufficient in our context, we are of the view that the 16.5 million ELA could be excessive to a certain extent and so a fractional token burn is definitely considerable. 
We believe that a fractional token burn of at most 50% could bring more benefits than harm in both short and medium terms due to improved community sentiment and potentially absorption of selling pressure from projects financing over time. Once ecosystem projects are well funded for development and implementation in the medium term, we believe that ELA price will be a healthy projection of the underlying organic community growth, boosting demand as utility tokens and long-term investments from various stakeholders. 
3c. Do you have other tokenomic modifications you would like to see implemented, particularly in regards to inflation?
To mitigate the risk and effects of potential pumps and dumps resulting from any proposed fractional token burns as a one-time event, we suggest that the amount of token burns to be corresponding to the amount of ELA disbursed for project financing when meeting milestones. We believe that such a move will encourage the community to be more proactive in participation to come up with quality ecosystem projects and the effects of each token burn could reduce the effects of selling pressure from disbursement of project financing.
Two suggestions for tokenomic modifications to consider include a % of yearly inflation could be locked for a long-term, say 5 to 10 years as a treasury fund for the purpose risk management (e.g.. for contingency use) and a bond requirement whereby ecosystem projects funded by CR are required to pledge a bond corresponding to a % of the total budget approved so that the interests of ecosystem partners become completely aligned with the Elastos community.
4. To what extent should CR prioritize marketing, and what marketing tactics would you like to see CR employ to attract new users to Elastos?
From Malaysia's perspective and our experience gained from the blockchain landscape, we have identified 3 marketing tactics that are effective in promoting and attracting users to Elastos.
Partnering with local communities that have established large numbers of members. In Malaysia it would be the Bitcoin Malaysia community and ETH Malaysia community and we highly encourage other countries to do the same. Besides direct marketing to these communities, it is beneficial to build relationships with members to increase networking opportunities. 
Hackathons play two important strategies — to identify potential candidates to our Elastos developers ecosystem and to introduce and promote Elastos to developers and event organisers. 
Another effective marketing tactic is to partner with educational institutions by introducing Elastos on grassroot level. Besides teaching and promoting Elastos to students, lecturers and institution administrators, there is also a possibility of identifying a "killer app" among these individuals.
5. The whole concept behind CR is that our existing community cannot build the Elastos ecosystem alone; business development is essential for both technical development and community growth. Do you have any particular strategies in mind as to how to approach business development, and how you plan to allocate available funds?
The foremost strategy is to identify whether there is a clear use case for users solving real life issues. With regard to how a new technical development will benefit users as well as businesses, we will adopt a win-win mentality in deciding on which business development proposals to approve, which further reinforces with a third win for us in Elastos. 
We understand that the notion above is very challenging but it is not infeasible. We are equipped with valuable personal experience in multiple business development efforts for Elastos in Malaysia. One great example of our successful business development effort is our first strategic collaboration with Dacsee, a decentralised ride-sharing platform with more than 5000 active users and more than 180,000 registered users. 
Fantastic ideas are everywhere, but whether or not it is readily adopted by users, the timing or the market trend, the costs involved and many other variables are all factors that we need to examine very carefully. At the end of the day, we wish that the ideas that we pursue will benefit all stakeholders involved, including Elastos ecosystem. 
Again, our main focus is business developments with real users. We wish to allocate a sizable portion to business development proposals AFTER deep-level due diligence has been made. To better align the vested interest of business partners with Elastos ecosystem, we can propose to allocate a reasonable % of ELA funding from CR to be locked using smart contracts until the funded project starts to realise benefits (monetary / non-monetary) to the ecosystem. Staggered payments with conditions aligned with Elastos ecosystem can be also considered.
6. As a CR Council, what mediums will you use to address and interact with the community, and how often will you communicate?
Two main forms of communication for us are Telegram and Twitter. We are always online in Malaysian time zone (GMT +8) to answer any questions the community has for us. 
Second important strategy of community engagement will be hosting meetups with community organisers and developers. This will be mostly targeted at Malaysian community where we hope to encourage more engagements from the locals and spread awareness about Elastos and Cyber Republic. 
For the global community, due to obvious geographic reasons, any medium is readily adaptable by us. For instance, WeChat to communicate with Chinese community or Reddit or any other trending social platforms. All of our team members are bilingual in Chinese and English and therefore we are acting as a bridge between East and West to reduce the communication gap.
7. Beyond yourself, is there another CRCandidate whose values and perspective you support? Why do you believe he or she should be elected to serve on the CR Council?
Clarence and his Bitwork team. We have first hand experience of Clarence's vast knowledge and expertise in blockchain and his role as a VP development of Elastos has helped us numerous times on making practical proposals to businesses to use Elastos as their choice of platform. He has been mentoring us to grow our team and business development with real-world applications by promoting Elastos tech. 
Apart from Dacsee project which is ongoing under the guidance of Clarence and ETH Task Force, we have also organised several presentations and talks ongoing with several government bodies in Malaysia on the potential use of Elastos sidechains and its core services to meet their real-world application needs. 
Clarence and his team have extensive experience in the blockchain space and we sincerely believe that CRC requires their talents and commitments to grow our Elastos ecosystem.
8. Yipeng Su has been clear in stating that the complete, 12-person CR Council will, in theory, be composed of independent individuals that do not need to communicate with one another at all. While this is possible and very much valid within the structure of the CR Council laid out in the CR Whitepaper, do you anticipate communicating with other Council members in the future or organizing meetings in any structured fashion? This may be an especially important issue given the divide that presently exists between the Eastern and Western communities.
Theoretically, all 12 CR council members elected should have goals aligned with the interests of Elastos ecosystem. We believe that communication is key to achieve goal congruence in the long run. In this regard, we are happy to organise or join online meetings with other CR council members to discuss major issues as and when required. 
We believe that any difference in opinion is prima facie due to different paths adopted to achieve the same goals. Therefore, active discussion or meeting among council members are indeed essential when facing important issues in order to mitigate the risk of damaging the bridge between Western and Eastern communities.
1. 在接下来的一年内,发展用户和开发人员将成为Elastos的重点。CR可以采用哪些重要的战略计划来提升亦来云的开发人员和用户数量?
我们 CR Malaysia 团队坚信为用户和企业带来真正的价值,并致力于为亦来云生态系统中的所有利益相关者创造互惠互利。考虑到这一点,我们将重点关注现有用户和企业的实际应用,并协助与促进它们参与亦来云的生态系统。
显然,一旦加密环境与现实世界之间的差距逐渐缩小,用户采用自然就会随之而来。我们认为,CR可以用来帮助用户采用亦来云最重要的战略举措之一就是创建、教育、维护和发展我们的区域和全球性社区。社区对于传播有关亦来云的信息以及随着时间的推移促进用户采用率的提高至关重要。
我们的目标是通过社交媒体活动,主流和非加密相关社交媒体渠道向非加密社区成员宣传有关亦来云技术和其核心服务。另一个有效的举措是与正在探索或实施数字化转型政策的企业和政府机构,并积极寻求与他们达成合作和战略伙伴的关系,从而建立亦来云项目在真实用户和企业领域中的声望。
通常,具有大规模颠覆性而创新的扎实技术基础将长期吸引并留住才华横溢的开发人员。亦来云不仅是一个区块链项目,而且是一个完全具有突破性的网络操作系统,可以解决现有互联网的缺点以及区块链的不可能三角难题。在这方面,我们认为可以为吸引和留住开发人员奠定坚实基础的短期战略举措包括激励开发人员(例如资助、资金和赏金等)、创建全面的开发人员工具和文档以及对培训、教育和研讨会提供持续的支持(例如亦来云学院)。
2. 把Ela上更多交易所这个话题一直是社区不满的主要根源,围绕在更多交易所内上ELA进行了大量 讨论。是否有候选人实际调查过成功上币的交易所所需要的条件,并联系过交易所,评估过费用?
众所周知的事实是,大多数的交易所都要求支付高昂的上市费。适当的交易所上市确实为市场交易提供了更多的流动性,但是不能保证更多的交易所上市将能够以持续的方式带来更高的通证价值。
我们了解阻碍交易所上市的原因之一是对通证代表施加的交易所法律要求。聘用法律服务很可能会是一个非常昂贵的支出,并且可能无法达到社区所期望的市场流动性。
来自新加坡的Xanpool.com已经联系过我们,并之前已提交了CR建议。但是,该建议尚未被提升到CR提案的阶段。尽管Xanpool更像是场外交易所而非加密交易所,但它已经在马来西亚成功实施了加密交易。如果Xanpool同意在其交易所上市ELA,则尽管其流动性很小,但无疑将会为马来西亚人带来更好有关亦来云的认知。
我们认为,强大而持续发展的全球性社区以及基于通证实用程序需求的逐步增长,将有助于推动更高质量的交易所上市。若要合理地证明任何交易所将给利益相关者带来的市场流动性是件非常困难的事情。在这方面,我们认为利用可用资金可以使更多企业和用户了解亦来云(同时也不完全忽略要分配给交易所上市的资金),从长远来看,它将为亦来云生态系统带来更大的收益。
3a. 围绕CR委员会选举的大多数社区争论似乎都集中在那分配给CR的1650万ELA上。社区希望了解以下内容:您如何看待这些资金的用途?
CR的1,650万ELA将用于资助亦来云生态系统的开发。亦来云生态系统的发展包括吸引和留住有才的开发人员来建立坚实的技术基础、进行营销来达到更广泛的受众、通过达成战略合作伙伴的关系以及业务发展来获得更多高质量的潜在客户联系、逐步扩展社区的基础和参与度以及在优质的交易所上市以便提供更好的市场流动性和买卖ELA通证。
我们想再次强调涉及企业和用户的实际用例的重要性。CR资金并不应该被视为是唯一的资金来源,而是倾向于启动任何对用户以及亦来云生态系统都具有现实价值的项目。
以上所有这些发展领域对于亦来云生态系统的有机以及可持续增长是至关重要的。
3b. 这些资金是否过多,是否需要进行通证销毁?
对于是否应进行部分或完全1,650万ELA通证销毁的事一直存在着争论。在这方面,我们对社区的问题是,如果以任何合理数量的通证销毁相对更有利于亦来云生态系统,那在短期/中期/长期的可量化或可衡量的收益会是什么?若以通证销毁所达到改善的社区观点并引起较高的通证价格, 是否可以持续且足够强大来吸收部分"鲸鱼"通证持有者在可能遭受了多年加密熊市交易后,一直在考虑退出市场,在短期内导致潜在的破坏性销售压力呢?如果完全销毁了通证,一开始似乎是正确的举动,但是如果社区的积极情绪很快就消失并且同时ELA通证的价格不足以吸引各种关键的生态系统项目,那接下来该怎么办?这些情况会对CR委员会造成更大的灾难性影响吗?
总的来说,我们认为在社区治理的第一年里,CR委员会获得"合理足够"的ELA资金来资助生态系统项目是至关重要。鉴于没有可靠的历史来证明在我们的情况下多少资金可以被认为是合理地足够,我们认为1,650万ELA在一定程度上可能是过多了,因此销毁部分通证是绝对可以考虑的事项。
我们认为,由于社区情绪改善以及随着时间的推移,项目融资可能会导致销售压力,因此我们认为不超过50%的部分通证销毁在短期和中期内所带来的好处会多过坏处。一旦生态系统项目获得足够的中期开发和实施资金,我们相信ELA的价格将会是社区增长的健康投影,并刺激作为公用事业通证的需求以及来自各个利益相关者的长期投资。
3c. 您是否还想进行其他经济模型的修改,尤其是在通货膨胀方面?
为了减轻一次性的部分通证销毁提议所带来的潜在风险和影响,我们建议通证销毁的数量应该与当项目达到里程碑时所支付的ELA数量相对应。我们认为这样的举动将鼓励社区更加积极地参与制定高质量的生态系统项目,并且每次通证销毁的影响都可以减轻项目支出所带来的销售压力影响。
另外两个可考虑的建议包括可以将年通货膨胀率的%通证锁定在一个长期的范围内,例如5至10年,作为风险管理用途的国库资金(例如,应急用途),以及要求由CR资助的项目需要抵押相当于已批准总预算的某%为保证金,以确保生态系统合作伙伴的利益与亦来云社区达成一致。
4. CR应该在多大程度上优先考虑市场营销?您希望CR采用什么市场营销策略来吸引新用户?
从马来西亚的角度以及我们团队在区块链领域中获得的经验来看,我们拟定了三种营销策略,可以有效地促进和吸引用户使用亦来云。
通过与现有大量成员的本地社区合作是我们的策略之一。在马来西亚,它们是马来西亚的比特币社区和以太坊社区,而我们强烈鼓励其他国家也这样做。除了直接向这些社区进行营销之外,与其成员建立关系并增加联系机会是非常有益的。
黑客马拉松扮演着两个重要的角色—寻找并确定我们亦来云开发人员生态系统的潜在候选人,以及向开发人员和活动组织者介绍和推广亦来云。
另一种有效的营销策略是通过在基层引入亦来云与教育机构合作。除了向学生、讲师和机构管理人员传达和推广亦来云外,还可以在这些人群中识别"杀手级应用程序"。
5. CR秉持的概念是,我们现有的社区不可能靠自己独立建立Elastos生态系统,商务拓展对于技术发展和社区发展都至关重要。关于如何进行商务拓展以及如何计划分配可用资金,您是如何考虑的,有怎样的战略?
最重要的策略是确定用户是否有明确的用例来解决现实生活中的问题。关于新技术开发将如何使用户和企业受益,我们将以双赢的心态来决定批准哪些业务开发提案,这将进一步巩固我们在亦来云生态里的第三次胜利。
我们知道以上的概念非常具有挑战性,但并非不可实行。我们在马来西亚亦来云的多项业务发展工作中拥有宝贵的个人经验。我们成功开展业务的一个很好例子就是我们与Dacsee的首次战略合作。Dacsee是一个去中心化的乘车共享平台,拥有5000多个活跃用户和180,000个注册用户。
奇妙的想法无处不在,但是无论用户是否愿意采用它,时机或市场的趋势、涉及的成本以及许多其他变量,都是我们需要仔细研究的所有因素。归根结底,我们希望我们追求的想法将使亦来云生态系统内的所有利益相关者获得利益。
同样,我们的主要重点是与实际用户的业务发展。我们希望能够在进行了深入的分析与审核之后为业务发展提案分配相当大的部分资金。为了更好地使业务合作伙伴的既得利益与亦来云生态系统保持一致,我们建议使用智能合约来锁定受CR资助的项目一个合理%的ELA资金,一直到的该项目开始为该生态系统实现收益(货币/非货币性)。另外,我们也可以考虑与亦来云生态系统保持一致条件的资助分期付款。
6. 作为CR理事会,您将使用什么媒介与社区保持互动?以及您将多久进行一次沟通?
对我们来说,两种主要的交流形式是电报(Telegram)和推特(Twitter)。我们一直都在马来西亚时区(GMT +8)上在线,以回答社区对我们的任何疑问。
社区参与的第二个重要策略是与社区组织者和开发人员举行聚会。这将主要针对马来西亚社区,而我们也希望在那里鼓励更多当地人的参与,并传播对亦来云和Cyber Republic的认知。
对于全球性社区来说,由于明显的地理原因,我们可以轻松地采用任何一种媒体。例如,通过微信与华人社区交流、Reddit或任何其他有趋势的社交平台上进行交流。我们所有的团队成员都可以使用中文和英文双语,因此我们扮演着东西方之间的桥梁,以缩小沟通的差距。
7. 除了您自己,是否还有其他CR候选人的价值观和观点是您支持的吗?您为什么认为他 或她应当选为CR委员会成员?
Clarence与他的Bitwork团队。我们拥有接触Clarence在区块链领域的广泛知识和其专业知识的第一手经验。他身为亦来云开发副总裁的角色帮助我们无数次地向企业提出实用建议,并提倡使用亦来云作为他们选择的平台。他一直在指导我们通过推广亦来云技术来发展我们的团队以及通过实际应用开发业务。
除了在Clarence和ETH工作组的指导下正在进行的Dacsee项目之外,我们还与马来西亚的几个政府机构一起组织了一些有关亦来云侧链以及其主要服务来满足实际应用的演讲和会谈。
Clarence和他的团队在区块链领域中拥有丰富的经验。我们真诚地相信CRC需要他们的才能和承诺来发展我们的亦来云生态系统。
8. 苏翼鹏明确指出,从理论上说,完整的12人CR理事会将由独立的个体组成,这些个体根本不需要相互沟通。在CR白皮书中提出的CR理事会的结构中虽然是可行并且非 常有效的,但是您期望将来与其他理事会成员进行沟通或以任何有组织的方式进行会议 吗?鉴于当前东西方社区之间存在分歧,这可能是一个特别重要的问题。
从理论上来说,当选的所有12位CR委员会成员都应该具有与亦来云生态系统利益一致的目标。我们认为,沟通是实现长期目标一致的关键。在这方面,我们很高兴有机会与其他CR委员会成员一起组织或参加在线会议,并在需要的时候讨论重大的问题。
我们认为,由于实现相同目标的途径不同,意见上的任何分歧都是表面现象。因此,面对重要的问题时,为了减少破坏西方和东方社区之间桥梁的风险,委员会成员之间进行积极的讨论或开会确实至关重要。
Have a Project in Mind?
We welcome anyone with any ideas, don't be afraid to reach out to us and we are very willing to sit down with you to deep dive into your ideas.